On a day when football was second in line, the white-violets played a poor first half, which was compensated by a more convincing performance in the second part of the game, mainly thanks to the inspiration of Dorin Goga. While OFK scored at their only big chance, Poli came very close twice through Goga, before the ex-U Cluj man was served perfectly by Sanchez, and he in turn sent Magera the ball who only had to push it into the net.
Despite the terribly hot weather, 5000 fans came to show their support today. The away side proved to be very fair-play, as all the players threw their jerseys to the fans after the match, while also applauding their effort. The couple of OFK fans who were present at the match hung a banner reading "UEFA cares about Euros", for which we are very grateful.
Poli: Taborda (5,5) - Bădoi (5,5), Sretenovici (6), Cisovsky (6), Bonfim (6) - Abiodun (5), Magera (6), Garcia (5,5), Stancu (5,5) - Bucur (5), Parks (5,5).
Milhazes (6), Sanchez (6), Goga (6,5), Rusici and A. Ganea, substituted Bădoi, Garcia, Parks, Bucur and Abiodun.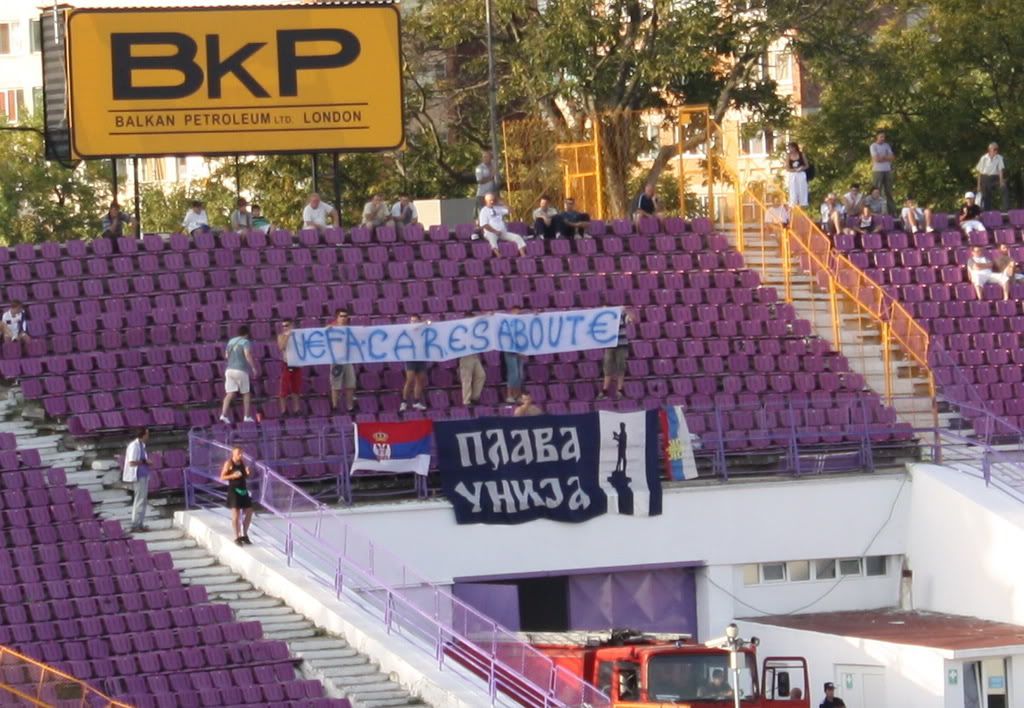 Magera goal: